Light Efficient Design's Ballast Bypass T5 and T8 retrofits have been designed as reliable and energy efficient retrofits for T8 lamps. Several sizes are available to fit the most common fixtures. These lamps provide a high lumen output and even light distribution.
Glass T5/T8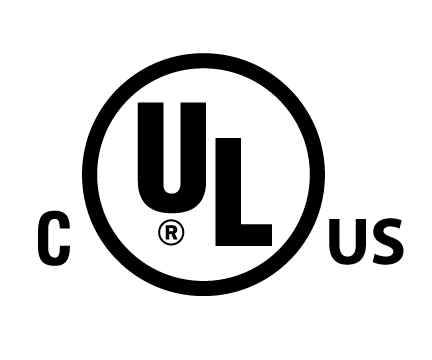 Available in 2', 3' and 4' lengths from 8 watts to 43 watts. Replaces up to 32 watts.
Ballast bypass design operates with G5 and G13 connectors, single end and double end power.
Rated for enclosed fixtures in -40 to +90F ambient temperatures.
UL Listed 1993 and UL Classified 1598C (retrofitted fixture retains UL) within USA and Canada.
Linear T5/T8 Glass Tube Retrofit | Light Efficient Design
| Item Number | Unit | Purchase |
| --- | --- | --- |
| LED-18T8-840SE48-G3 | | Call to order |
| LED-8T8-850BC24-G3 | | Call to order |
| LED-8T8-840BC24-G3 | | Call to order |
| LED-6115-4-50K-G2 | | Call to order |
| LED-11T5HO-850BC24-G3 | | Call to order |
| LED-25T5HO-835BC48-G3 | | Call to order |
| LED-10T8-840BC36-G3 | | Call to order |
| LED-12T8-835DE48-G3 | | Call to order |
| LED-9T8-850DE24-G3 | | Call to order |
| LED-9T8-840DE24-G3 | | Call to order |
| LED-12T8-835BC48-G3 | | Call to order |
| LED-12T8-850DE36-G3 | | Call to order |
| LED-43T8-850B96-G3 | | Call to order |
| LED-15T8-840DE48-G3 | | Call to order |
| LED-18T8-850SE48-G3 | | Call to order |
| LED-12T8-835DE36-G3 | | Call to order |
| LED-8T8-835BC24-G3 | | Call to order |
| LED-12T8-850DE48-G3 | | Call to order |
| LED-15T8-840BC48-G3 | | Call to order |
| LED-15T8-850DE48-G3 | | Call to order |
| LED-25T5HO-840DE48-G3 | | Call to order |
| LED-25T5HO-840BC48-G3 | | Call to order |
| LED-6115-4-40K-G2 | | Call to order |
| LED-12T8-840BC48-G3 | | Call to order |
| LED-11T5HO-840BC24-G3 | | Call to order |
| LED-43T8-840B96-G3 | | Call to order |
| LED-12T8-850BC48-G3 | | Call to order |
| LED-15T8-835DE48-G3 | | Call to order |
| LED-10T8-850BC36-G3 | | Call to order |
| LED-15T8-850BC48-G3 | | Call to order |
| LED-10T8-835BC36-G3 | | Call to order |
| LED-6105-4-40K-G2 | | Call to order |
| LED-25T5HO-835DE48-G3 | | Call to order |
| LED-11T5HO-835BC24-G3 | | Call to order |
| LED-12T8-840DE36-G3 | | Call to order |
| LED-6204-4-40K-G2 | | Call to order |
| LED-25T5HO-850DE48-G3 | | Call to order |
| LED-6105-4-50K-G2 | | Call to order |
| LED-12T8-840DE48-G3 | | Call to order |
| LED-43T8HO-850B96-G3 | | Call to order |
| LED-9T8-835DE24-G3 | | Call to order |
| LED-15T8-835BC48-G3 | | Call to order |
| LED-43T8HO-840B96-G3 | | Call to order |
| LED-6111-00-UL-2-40K-S | | Call to order |