Products
W
Replaces
Type
Base
Mounting
Spec Sheets
Instructions
IES Files
LED-7300
5W
9W 2 PIN CFL
A/B
GX23
OMNI-DIRECTIONAL

file

file

file

LED-7311
7W
13W 2 PIN CFL
A/B
G23-2
HORIZONTAL

file

LED-7312
7W
13W 2 PIN CFL
A/B
GX23-2
HORIZONTAL

file

LED-7322
7W
26W 2 PIN CFL
A/B
G24d
HORIZONTAL

file

LED-7318
12W
26W 4 PIN CFL
A/B
G/GX24q
VERTICAL

file

file

file

LED-7320
10W
42W 4 PIN CFL
A/B
G/GX24q
OMNI-DIRECTIONAL

file

file

LED-7324
11W
42W 4 PIN CFL
A/B
G/GX24q
HORIZONTAL

file

LED-7338
12W
26W 4 PIN CFL
A
G/GX24q
VERTICAL

file

file

Coming Soon

LED-7330
10W
26W 4 PIN CF
A
G/GX24q
OMNI-DIRECTIONAL

file

LED-7334
12W
26W 4 PIN CF
A
G/GX24q
HORIZONTAL
LED-7310
7W
Up to 32W CFL
B
G24d/G24q
OMNI-DIRECTIONAL

file

Coming Soon

LED-7340
17W
40W CFL
B
2G11
OMNI-DIRECTIONAL

file

file

Coming Soon

LED-7342
25W
42W CFL
B
G24q/GX24q
VERTICAL

file

Coming Soon
For emergency backup spec sheet Click
Here
For emergency backup line drawings Click
Here
Some models will allow operation on direct line voltage or with a Ballast.
Several configurations are available to provide the optimal lighting for each application.
Replaces up to 42W fluorescent lamps.
Rated for open fixtures only.
UL Listed 1993 and UL Classified 1598C (retrofitted fixture retains UL) within USA and Canada.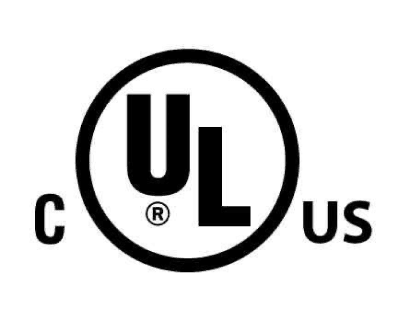 PL Retrofits
Item Number
CA 94577
Canada
LUMENS
MA 01949
NC 28208
NV 89431
PA 19030
POWER USED
ProductSpecRule
REPLACES
TX 75061
VOLTAGE
BASE
CCT
Unit
Purchase

PL 25W G24Q 4000K, REPL 42W

LED-7342-40K-G2

0
17
36
0
1424
B
11

Call to order

LED-7324-50K-G3

0
125
0
7
1315
B
0

Call to order

PL 25W G24Q 3500K, REPL 42W

LED-7342-35K-G2

0
21
34
316
280
B
33

Call to order

7W G24D/Q PL OMNI-DIR 2700K

LED-7310-27K-G3

0
70
11
U
0

Call to order

7W G24D/Q PL OMNI-DIR 4000K

LED-7310-40K-G3

0
0
0
0
U
0

Call to order

LED-7324-30K-G3

0
0
0
0
BLANK
0

Call to order

10W G24Q PL OMNI-DIR 5000K

LED-7320-50K-G3

0
297
0
0
B
0

Call to order

7W G24D/Q PL OMNI-DIR 3500K

LED-7310-35K-G3

0
0
0
1
4
U
0

Call to order

11W G/GX24Q PL 4-PIN RETROFIT,

LED-7334-40K-G3

0
0
0
0
BLANK
0

Call to order

PL 25W G24Q 2700K, REPL 42W

LED-7342-27K-G2

0
16
0
0
224
B
0

Call to order

10W G24Q PL OMNI-DIR 4000K

LED-7320-40K-G3

0
187
7
100
0
1049
B
3233

Call to order

LED-7340-35K-G2

0
0
0
0
0
584
B
0

Call to order

LED-7340-50K-G2

0
36
0
527
B

Call to order

10W G24Q PL OMNI-DIR 3000K

LED-7320-30K-G3

0
3
0
BLANK

Call to order

PL 25W G24Q 5000K, REPL 42W

LED-7342-50K-G2

0
0
0
0
0
BLANK
0

Call to order

7W G24D/Q PL OMNI-DIR 5000K

LED-7310-50K-G3

0
12
6
96
U
2

Call to order

LED-7340-40K-G2

0
0
0
0
381
63
B
0

Call to order

10W G24Q PL OMNI-DIR 3500K

LED-7320-35K-G3

0
116
1
0
0
0
B
0

Call to order

LED-7340-30K-G2

0
0
0
0
0
0
B
0

Call to order

10W G24Q PL OMNI-DIR 2700K

LED-7320-27K-G3

0
48
112
583
224
B
1

Call to order

7W G24D/Q PL OMNI-DIR 3000K

LED-7310-30K-G3

0
0
0
BLANK
0

Call to order

PL 12W G/GX24q BASE 4PIN 3500K

LED-7338-35A

0
0
198
0
0
0
B
0

Call to order

PL 10W G/GX24q BASE 4PIN 3500K

LED-7330-35K-G2

0
0
0
0
0
0
B
2

Call to order

PL 10W G/GX24q BASE 4PIN 2700K

LED-7330-27K-G2

-100
24
191
0
1240
62
B
1

Call to order

PL 5W GX23 BASE 2 PIN 4000K

LED-7300-40K-G2

0
378
0
4
0
448
B
8

Call to order

PL 12W G/GX24q BASE 4PIN 4000K

LED-7338-40A

0
171
600
47
669
2914
B
7

Call to order

PL 10W G/GX24q BASE 4PIN 4000K

LED-7330-40K-G2

0
0
0
0
1
0
B
0

Call to order

PL 12W G/GX24q BASE 4PIN 2700K

LED-7338-27A

0
0
0
0
0
0
B
0

Call to order

PL 5W GX23 BASE 2 PIN 2700K

LED-7300-27K-G2

0
0
0
0
0
B
0

Call to order

PL 5W GX23 BASE 2 PIN 3500K

LED-7300-35K-G2

0
0
0
0
0
B
0

Call to order

LED-7318-27A

0
0
1100
0
0
12W
B
Up to 32W 4 Pin PL CFL
0
120-277V
G24q/GX24q
2700K

Call to order

LED-7318-35A

0
133
1100
0
14
0
12W
B
Up to 32W 4 Pin PL CFL
8
120-277V
G24q/GX24q
3500K

Call to order

LED-7318-40A

0
0
1100
0
0
0
12W
B
Up to 32W 4 Pin PL CFL
0
120-277V
G24q/GX24q
4000K

Call to order

LED-7324-27K-G3

0
65
1200
0
837
701
11W
B
Up to 32W 4 Pin PL CFL
0
120-277V
G24q/GX24q
2700K

Call to order

LED-7324-35K-G3

0
56
1200
0
0
0
11W
B
Up to 32W 4 Pin PL CFL
0
120-277V
G24q/GX24q
3500K

Call to order

LED-7324-40K-G3

0
120
1200
0
903
0
11W
B
Up to 32W 4 Pin PL CFL
1
120-277V
G24q/GX24q
4000K

Call to order