Products
W
Replaces
Type
Base
Length
Spec Sheets
Instructions
IES Files
LED-9T8
9W
17W HID
B
G13
2FT

file

file

file

LED-12T8
12W
Up to 32W HID
B
G13
3FT/4FT
LED-15T8
15W
Up to 32W HID
B
G13
4FT
LED-42T82P
42W
Up to 86W HID
B
FA8/R17D
8FT (2 PIECE)

file

file

file

LED-18T8
18W
32W HID
B
G13
4FT

file

file

file

LED-18U6
18W
32W HID
B
G13
2FT U-BEND
LED-11T5HO
11W
24W HID
A
G5
2FT

file

file

file

LED-25T5HO-BC
25W
54W HID
A
G5
4FT
LED-25T5HO-DE
25W
54W HID
B
G5
4FT

file

file

file
For emergency backup spec sheet Click
Here
For emergency backup line drawings Click
Here
Available in 2', 3', 4' and 8' lengths from 8 watts to 25 watts. Replaces up to 54 watts.
Ballast bypass design operates with G5 and G13 connectors, single end and double end power.
Rated for enclosed fixtures in -40 to +90F ambient temperatures.
UL Listed 1993 and UL Classified 1598C (retrofitted fixture retains UL) within USA and Canada.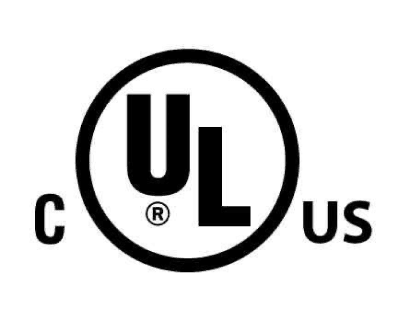 Linear T5/T8 Glass Tube Retrofit | Light Efficient Design
Item Number
CA 94577
Canada
MA 01949
NC 28208
NV 89431
PA 19030
ProductSpecRule
TX 75061
Unit
Purchase

LED-18T8-840SE48-G3

0
29
710
1107
B
0

Call to order

LED-25T5HO-835BC48-G3

0
0
44
0
U
0

Call to order

LED-42T82P-840HO96-G4

60
340
260
240
B
0

Call to order

LED-42T82P-850HO96-G4

20
540
340
B
40

Call to order

LED-12T8-835DE48-G3

0
0
12
305
575
B
0

Call to order

LED-9T8-850DE24-G3

0
0
125
0
U
0

Call to order

LED-9T8-840DE24-G3

0
21
11175
0
U
0

Call to order

LED-12T8-850DE36-G3

0
0
0
597
U
0

Call to order

LED-15T8-840DE48-G3

0
3
0
1900
4575
B
1625

Call to order

LED-18T8-850SE48-G3

0
0
246
1271
B
0

Call to order

LED-12T8-835DE36-G3

0
0
90
450
U
0

Call to order

LED-12T8-850DE48-G3

0
0
525
2350
B
0

Call to order

LED-15T8-850DE48-G3

0
198
2300
4635
B
1000

Call to order

LED-25T5HO-840DE48-G3

0
0
752
0
0
1048
B
0

Call to order

LED-25T5HO-840BC48-G3

0
0
0
0
0
U
0

Call to order

USE LED-42T82P-840DE96-G4

LED-43T8-840B96-G3

0
0
0
0
B
0

Call to order

LED-18U6-835SE-G3

0
0
0
0
0
108
U
0

Call to order

LED-15T8-835DE48-G3

0
0
0
1525
500
B
25

Call to order

DISCONTINED NO REPLACEMENT

LED-25T5HO-835DE48-G3

0
0
0
0
BLANK
0

Call to order

LED-12T8-840DE36-G3

0
127
410
370
U
0

Call to order

LED-25T5HO-850DE48-G3

0
0
0
0
BLANK
0

Call to order

LED-12T8-840DE48-G3

0
0
0
43
124
B
15950

Call to order

8' 42W T8, DE, 2 PIECE, 5000K

LED-42T82P-850DE96-G4

0
20
220
3160
B
280

Call to order

LED-9T8-835DE24-G3

0
0
250
0
U
0

Call to order

LED-18U6-840SE-G3

0
0
0
0
123
0
U
0

Call to order